Our Chiropractic Techniques
We use a number of highly-effective adjusting approaches to help improve spinal biomechanics and reduce nervous system interference. The approach we use is based on our judgment and years of experience.
The primary adjusting techniques we use include:
SOT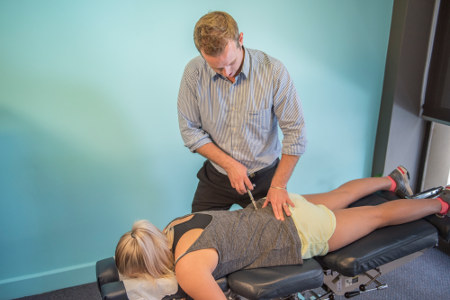 SOT refers to Sacro Occipital Technique and is so named due to the relationship between the 2 bones at either end of the spine i.e. the sacrum and the occiput…. read more»
Cranial Technique
Not only is your skull made up of many bones, their ability to move can profoundly affect your health which is why we rely on this powerful technique. read more»
Activator Methods®
This is a system of spinal evaluation combined with a handheld adjusting instrument that delivers a consistent, low-force thrust… read more»
Cox Flexion-Distraction
This non-force approach uses a special table so we can traction your spine, relieving pressure to compressed spinal discs and facet joints… read more»
Thompson
Thompson Terminal Point technique is a system of analysis and a special table that reduces the amount of energy needed to adjust your spine… read more»
Foot Levelers
Problems in your feet can create compensatory problems in back and neck. These custom orthotics can make a dramatic difference. read more»
Joint and Spinal Mobilisation
This is a gentle method of mobilising joints, particularly spinal joints, therapeutically without using any fast, forceful thrusts. This technique includes specific, slow, oscillating rhythmical movements, within the comfort levels of the patient, to move a locked joint passively. The therapeutic aim is to restore spinal joint movement to reduce associated symptoms such as pain and stiffness.
If you've been to a chiropractor before and prefer to be adjusted in a particular way, let your chiropractor know. We want you to relax, enjoy and fully benefit from your chiropractic care. If you would like to learn more about the techniques we use at Health Odyssey Chiropractic, call (02) 9389 7800 for more information.
Schedule your appointment


Bondi Junction Chiropractor | Health Odyssey Chiropractic