Bondi Junction Sports Chiropractic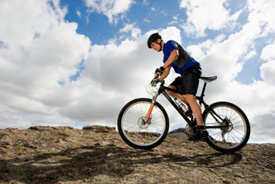 Sports Chiropractic is a special interest here at Health Odyssey Chiropractic. Bradley Waterer completed a post- graduate, International Chiropractic Sports Science Diploma in 2011.
His skills allow him to provide very specific treatment for chronic overuse injuries and for acute injuries.
Treatment commonly includes rehabilitative exercise prescription and tailor made treatment plans specific for high level athletes and the weekend warrior.
Other treatment modalities include ultrasound, dry needling, deep tissue release, taping and instrument assisted soft tissue mobilisation (fascial release).
---
Bondi Junction Sports Chiropractic
Whether you're a serious athlete looking for a chiropractor, or wanting to get the most out of your gym routine, Bradley Waterer and the Health Odyssey Chiropractic team in Bondi Junction can help.

Bondi Junction Sports Chiropractor | Health Odyssey Chiropractic