Meet Dr Bradley Waterer
Chiropractic Education & Training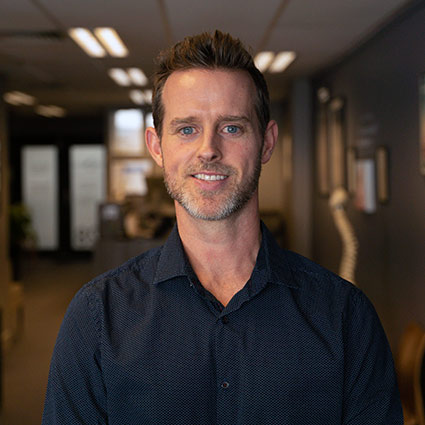 Dr Bradley Waterer is internationally qualified. He graduated with a masters in Chiropractic six years after completing a BSc in Biomedical Science. In addition to that, he completed his post-graduate International Sports Science Chiropractic Diploma from the Fédération Internationale de Chiropratique du Sport (FICS) and had his own practice for six years before moving to Health Odyssey Chiropractic.
Bradley also qualified with CCEA (Council on Chiropractic Education Australasia) certification in 2015. He enjoys the gentle treatment techniques and approaches used at Health Odyssey Chiropractic, but also uses Diversified chiropractic and is very skilled in dry needling trigger point therapy. Bradley also places a strong emphasis on exercise rehabilitation.
Outside the Office
Outside of the office I am enjoying my new life here in Sydney with my wife and daughters. I enjoy an active lifestyle which includes anything from running, cycling, gym, soccer and body-boarding to snorkelling.
Book Today
I look forward to being of service to you in any health and wellness needs you seek. Contact us today!

Dr Bradley Waterer | (02) 9389 7800